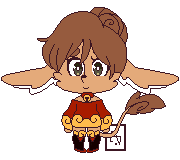 Hello! Chobi here!

I been a fan of newgrounds when it first came out and it has been a part of my inspiration to draw.
My dream goal is to become a better artist and someday become a animator.
At the moment I am self taught so please feel free to critque my art! QuQ ;; 
Also happy holidays! And to those who celebrate it, Merry Christmas!
I wish you all to stay warm this winter!


Till then!